Books and periodicals, not located in reading rooms, are stored in stack rooms. Stack rooms can be found within the Library on all floors and also in external buildings.
You can send stack room request from home with the help of the online catalog.
If a document is available only in a stack room (i.e. it cannot be found in the reading rooms), the reader has to use this program to make a request, by clicking to the "Send storage request" button.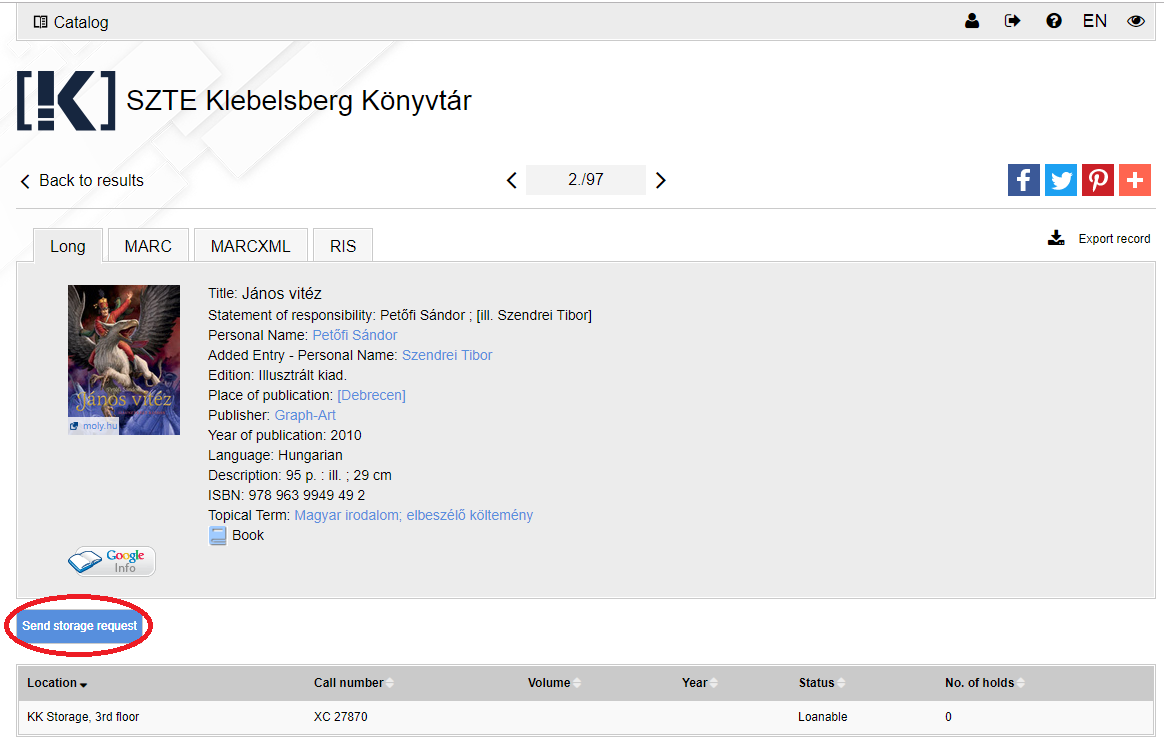 Documents can be requested for borrowing or for local use: the desired option can be selected when sending the storage request.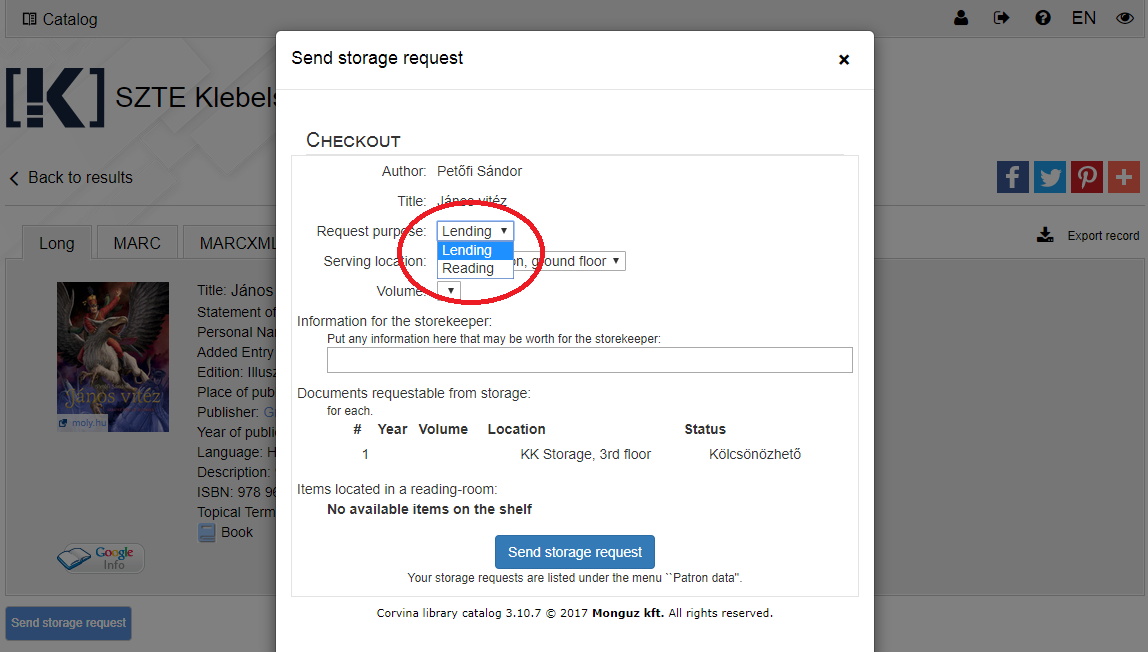 If requested for local use the reader has to ask for the documents from the librarians of the selected reading rooms, and has to return it at the same place.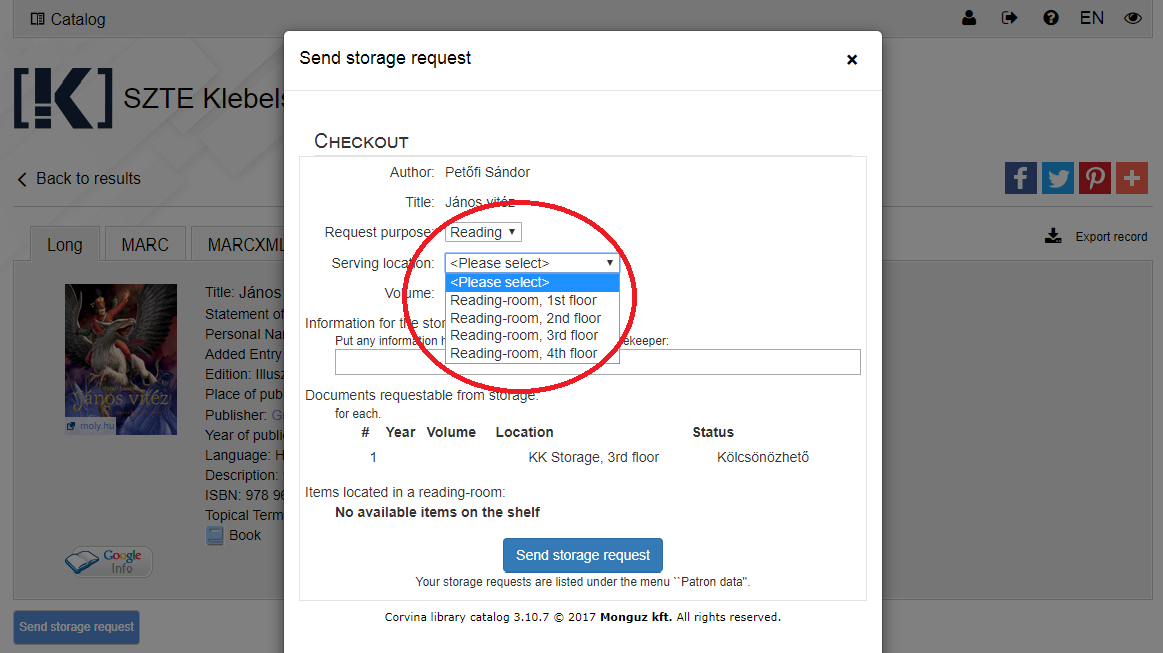 Besides searching library collections, the "Storage request" catalog can also be used to request books and periodicals, located in the stack rooms, for borrowing or local use.  The program is available on the computers of the General Reference Section and of the reading rooms. (That is, it is not yet accessible through the Internet via the home page of the Library.) It can be started with the help of the 

icon.
The periodicals of the stack rooms are excluded from borrowing.
Serving from the stack rooms takes roughly 35-40 minutes within the building (depending on how busy the service). From external stack rooms documents are delivered to the library twice a week: requests submitted on Tuesday-Wednesday-Thursday can be picked up on Friday from 9 am; requests submitted on Friday-Saturday-Monday on Tuesday from 9 am.
The current status of your requests sent online through the "Storage request" program can be checked on the plasma televisions located in the Library, and on the Library home page. Please note: while the information is regularly updated on the plasma televisions, the web page has to be reloaded every time the reader checks the status of requests!
Requests should be submitted until 7 pm (regular opening hours) or no later than 1 hour before the closing of the Loan Section (only special opening hours).